It's your friend's wedding anniversary, you were the best man and you have only just remembered! This is not a big disaster, all you need to do is go to one of this awesome charity anniversary ecard sites, select a beautiful ecard, personalise it and send!
1. Charity Anniversary eCard by Hope Spring

Hope Spring ecard offers anniversary ecards you can send to your loved ones and donate to support the charity in carrying out its water intervention programmes across West Africa.
Hope Spring works with communities in West Africa to increase access to clean and drinkable water to regions that have poor access to this basic necessity. With access to clean water in the community, sanitation and hygiene challenges are reduced. Hope Spring also fights period poverty by organising period poverty workshops in schools across Nigeria. Through its efforts, period poverty and other reasons girls are not able to attend schools are reduced.
Hope Spring eCard Linkedln has more information about the charity's ecards offerings.
2. The Word Forest eCard
The Word Forest ecards can be personalised to declare your unending love or perhaps just promise to meet up for a sandwich and a coffee sometime soon.
When you send ecards on The Word Forest Organisation eCards, you're helping plant urgently needed trees in Kenya. Your support by sending their ecard extends beyond this. The commodities from the forests are helping feed the communities who are planting the trees. Which means you're actually lifting these people out of poverty too. The education provided to the charity women's empowerment group has certainly made a huge difference to their lives.
3. Anniversary eCard by Trees for Cities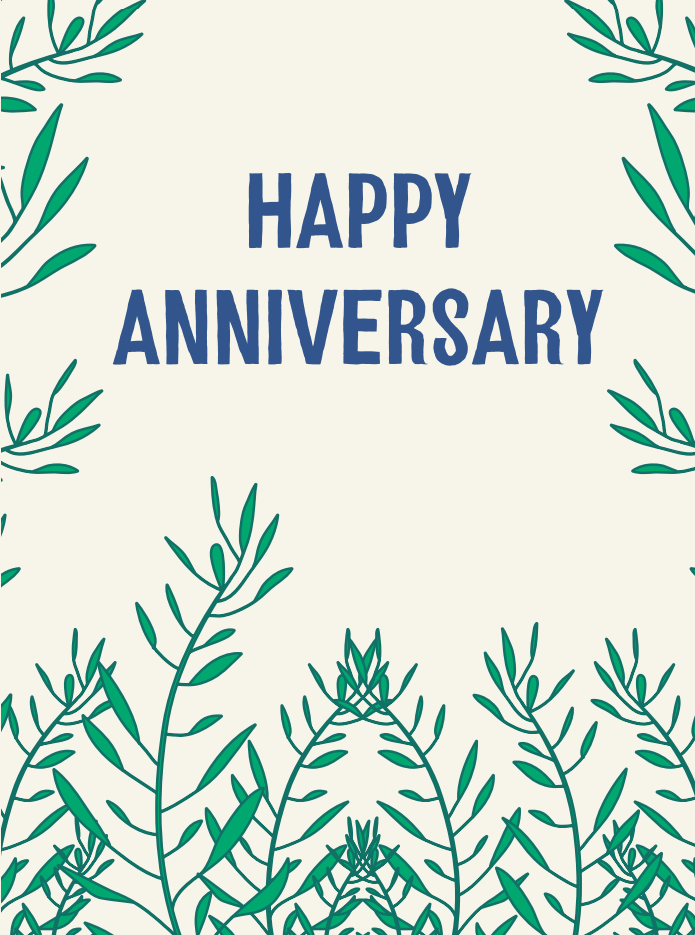 You can send a personalised anniversary e-card or a donation certificate to someone for a special occasion on Tree for Cities. The person who receives your ecard will know that you've donated to the charity.
Trees for Cities is recognised both within the UK and internationally for our commitment to creating a greener, healthier planet. In 2021, it won the Environment and Conservation category at the 2021 Charity Awards in recognition of its Edible Playground programme.
4. Brooke's Happy Anniversary eCard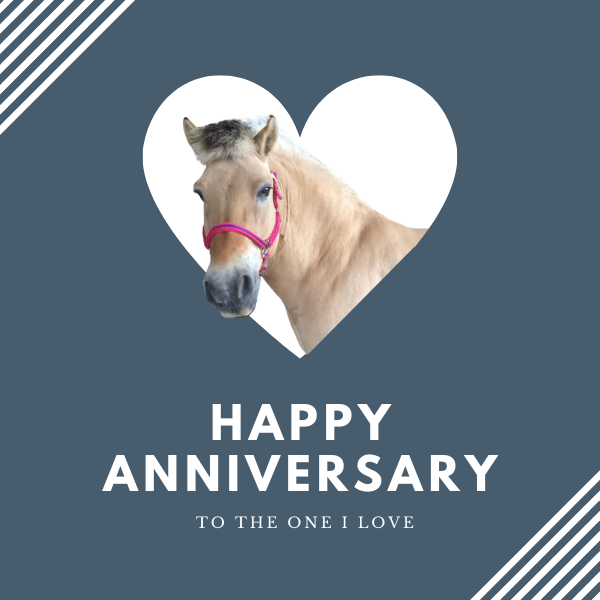 Brooke is an international charity that protects and improves the lives of horses, donkeys and mules which give people in the developing world the opportunity to work their way out of poverty.
Hundreds of thousands of donkeys are slaughtered for their skins and exported annually, mostly from Africa, causing donkey numbers across the continent to decimate. Brooke works to deliver significant and lasting change and can now reach more working horses, donkeys and mules than any other organisation, and it's only through the support of generous donations their supporters make when they send their ecards that they are able to carry out this vital work.
5. Charity Anniversary eCard by Shelter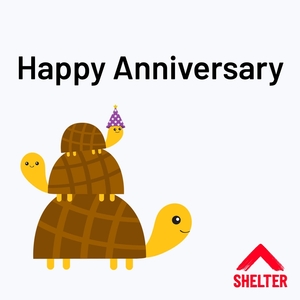 Shelter anniversary ecard is perfect for family, friends or colleagues.
Shelter exists to fight for all those whose lives are blighted by the loss of their home – and all whose lives will be affected if things don't change. In Birmingham, Shelter focused on pushing for more social housing. In Hackney, it worked with people in temporary accommodation to map out what would make the most difference to their everyday lives.
The donation you made by sending Shelter anniversary ecard, will help families across the UK fight for their right to home.
6. Anniversary/Congratulation eCard by BookTrust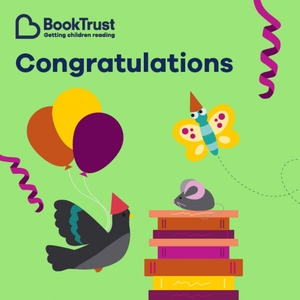 BookTrust gets children reading in lots of different ways, and its priority is to get more children excited about books, rhymes and stories. It runs nationwide programmes – like its flagship programme Bookstart and reaches millions of families across the country each year with books, resources and advice to encourage parents and carers to start reading with their babies right from the beginning.
BookTrust has congratulations/anniversary ecards among its various greeting ecards offerings which can be sent on dontsendmeacard.com.
7. Anniversary/Celebration eCard by Young Lives Vs Cancer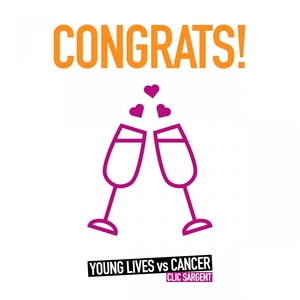 Young Lives Vs Cancer helps families find the strength to face everything cancer throws at them. And it shapes it works around six core principles. Cancer shatters young cancer patients' social lives and future prospects. They need support not just to survive cancer but to finish treatment with their future in their grasp. The charity helps them get their lives back on track, both during and after treatment.
Young Lives Vs Cancer's professionals work with children and young people to limit the damage of cancer. They support young cancer patients emotionally – building their resilience so they can continue to learn, regain their confidence and be inspired to think beyond cancer. Their ecards can also be sent on dontsendmeacard.com.
8. Ecard.co.uk Anniversary eCards
eCards.co.uk is an online Greeting Card site. We offer free digital eCards that are sent via email, facebook and twitter. It offers so many designs that you're bound to find one that suits your taste and reflects your personality, plus you can add your own personal message to every one of the eCards making it unique to you! You can send the ecards for free.
9. People's Trust For Engender Species
People's Trust For Engendered Species invests in research and tests the best ways to protect endangered species in their natural habitats. And put what works into action, creating vibrant wildlife havens. Its ecards can be sent on makingadifference.cards.
10. Good Chance Theatre
This is another charity whose anniversary ecards can be sent on makingadifference.cards. Good Chance Theatre is an art charity that works with artists from around the world, bringing communities together to tell bigger stories of hope and humanity.