The event industry is ever-evolving, shaking itself up every year. Evolution being dynamic and flexible comes in adaptation with the attendee's wants. So what do you think, it means to be a part of the events industry in 2020?
Technology is the life support of organizers of any event. There are a number of new tech trends that exist to help with an event and with so many of them out there, it is hard to know what's best and will work in the long run.
So, here's a list of trends that would work best to impact your attendees in 2020.
Event Tech Trends in 2020
Taking the experience to another level through Projection Mapping
Projection mapping also known as 'spatial augmented reality', is created by projectors. While projectors were initially used to create an image on a flatscreen, projection mapping has taken them to another level. One can use it to turn any structure into 3D and interactive displays.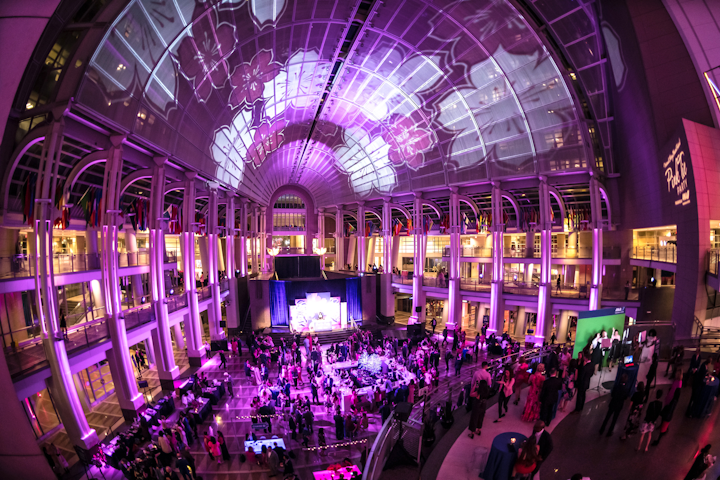 May it be conferences or concerts, it can transform the venue in an efficient and cost-effective way. By using projection mapping, your clients can create distinct experiences without redesigning the whole venue.
It is a great way to stir emotions of attendees within a closed space by adding colors, textures, and movement to otherwise dull objects. 
An app that does everything
In the 21st century, we have apps for everything. These apps have anything a person needs in one place and are very convenient to use, which explains their importance in our lives.
Apps have been in the event industry for a while, advancing in every sphere. They can be customized specifically for an event making it attendee friendly. The app should be able to do it all, i.e. reserve tickets, personalize the event for the attendee, have networking tools, speaker and venue information, etc, which will help boost attendee engagement.
The app can help create a more customized user experience by sharing helpful info like maps, historical tidbits, and the personalities of the guest speakers.
Making the event seamless with RFID
People who are willing to attend an event usually avoid it due to the time-consuming concept of check-ins. Here Radio-frequency Identification comes in.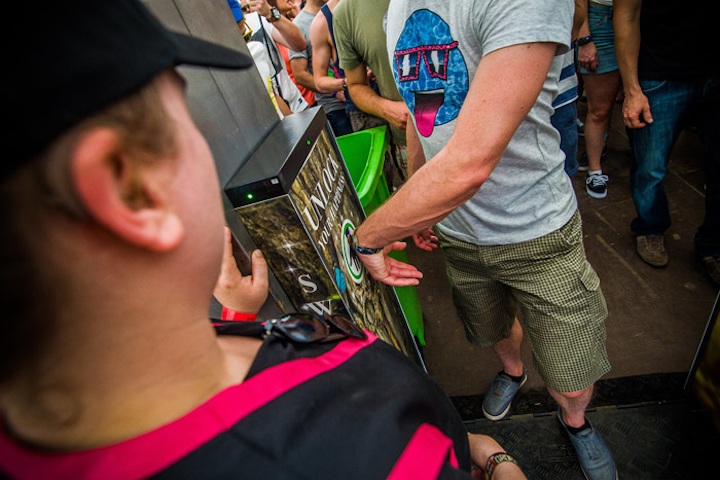 Radio-frequency Identification (RFID) uses radio waves to track attendees. It provides faster activation check-ins, eliminating the need for traditional ticketing options, which helps increase the event engagement. 
RFID bands also store all the information of guests, which in turn helps in collecting useful data on attendees, without creating any chaos.
RFID helps the organizer to detect fraud like fake or stolen wristbands. It can also help alert organizers on the arrival of VIP speakers at check-in, where they can meet and greet them personally.
Using social media wall to make the event trending and engaging
To make an event trending on social media one needs the attendees to post about it on various platforms. It is challenging to encourage them to post about the event online. By using a social wall in the event, that will feature their posts can convince them to do the same.
The presence of a social media wall for events will help foster real-time enthusiasm and assist attendees to use the right event hashtag. The thought of being featured on a big screen also increases the engagement in an event.
This leads to an increase in the posts by attendees of the event and lets others know what they are missing out on. The audience there is marketing your brand without any obligation from you to pay them.
Live streaming – an aid to sharing and crowdsourcing
People online seek human links and that is what events have to provide. Live streaming boosts the event beyond the venue by motivating attendees to share it online with their friends and followers who couldn't be there.
It encourages sharing by allowing the attendees to invite people to join Facebook and Instagram live, and share links on other online platforms.
Live Streaming aids in crowdsourcing where people can broadcast their personal experiences online while promoting the event using specific hashtags. It creates an influential platform keeping your audience engaged and entertained.
It is cost-effective in implementation, thus, increasing ROI, that is measured in audience satisfaction.
Artificial Intelligence for personalized interactions and quick answers
Personalized interactions play a critical role in attracting the audience to an event. Artificial Intelligence (AI) does just that. It delivers a highly personalized experience using an unlimited quantity of data.
AI helps both attendees and event organizers. While the former gets quick answers, the latter gets help to work more efficiently. Automated AI answers customer queries with a great success rate.
It can help create personalized recommendations on a wide scale according to an individual's preferences.
Using facial recognition
All of us are familiar with the feature called facial recognition. It has become a handy technology quite literally because now our phone uses our face to unlock itself. It can be used for calculating facial features, hairstyles, body shapes, expressions, and body language.
In an event, one can use this feature as Facebook does. Attendees will be able to tag their friends and your posts will show up in more event-goers' feeds, helping you reach a broader spectrum of audience. 
You can encourage the attendees to post and tag themselves and their friends on social media platforms and add the photos to a branded album.
Facial recognition will also help improve check-in, feedback, and security.
Takeaway
Technology is being used in events for a long time. What many sell today, may seem cool and in trend, but they could be old and obsolete.
By 2020, event technology trends have evolved greatly. The ever increasing and changing attendee expectations and demands have redefined the trends and will continue to do so.
The trends discussed above are here to stay and will take over the market in no time, granting organizers the power to perform their jobs quicker and better, while making the attendee experience smooth and fun.
About Carol Sobers
Carol is an enthusiastic content curator with a zeal to write anything and everything about technology and marketing.
Twitter •